Motto Berlin - Désirer, ne pas voir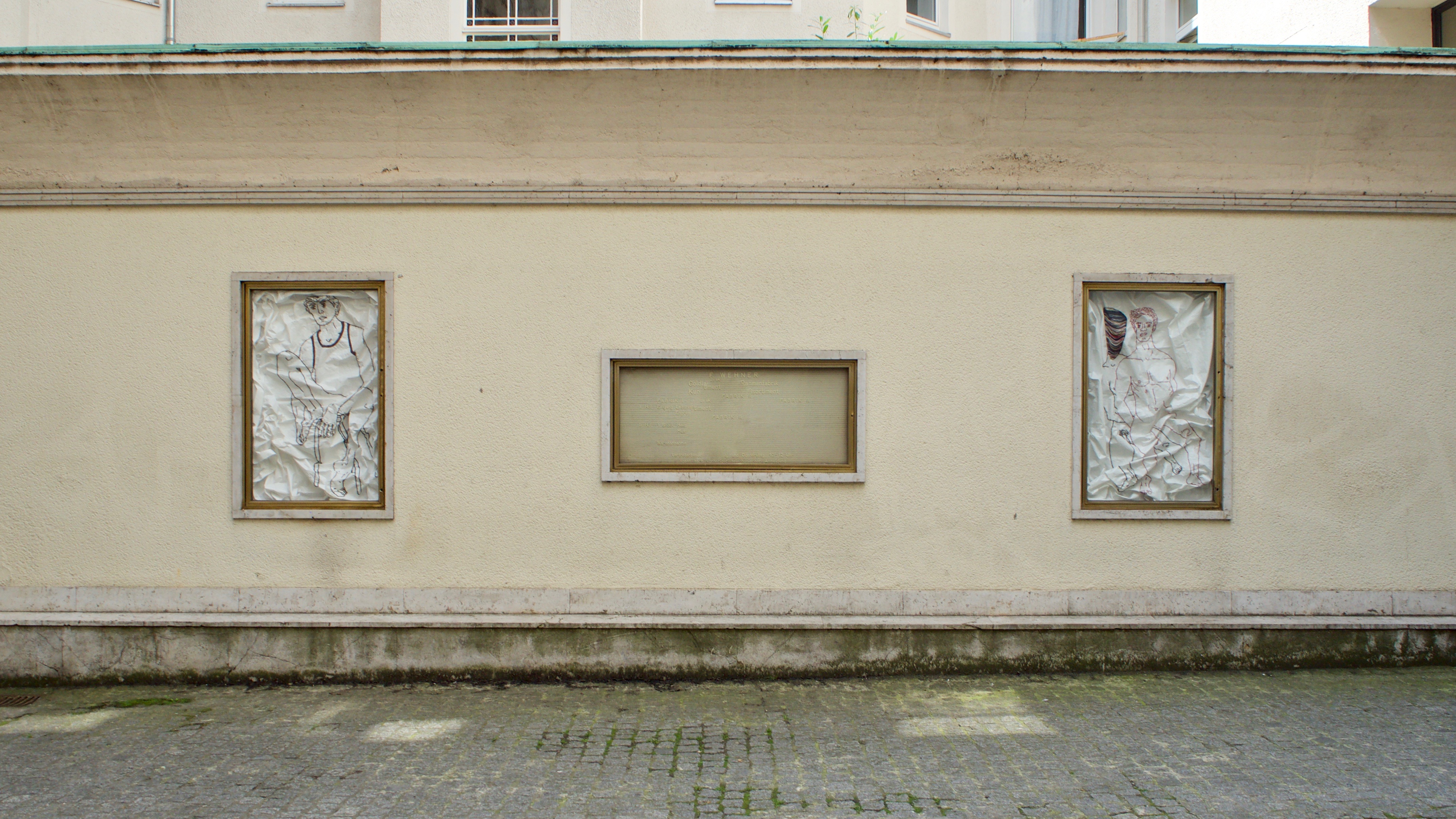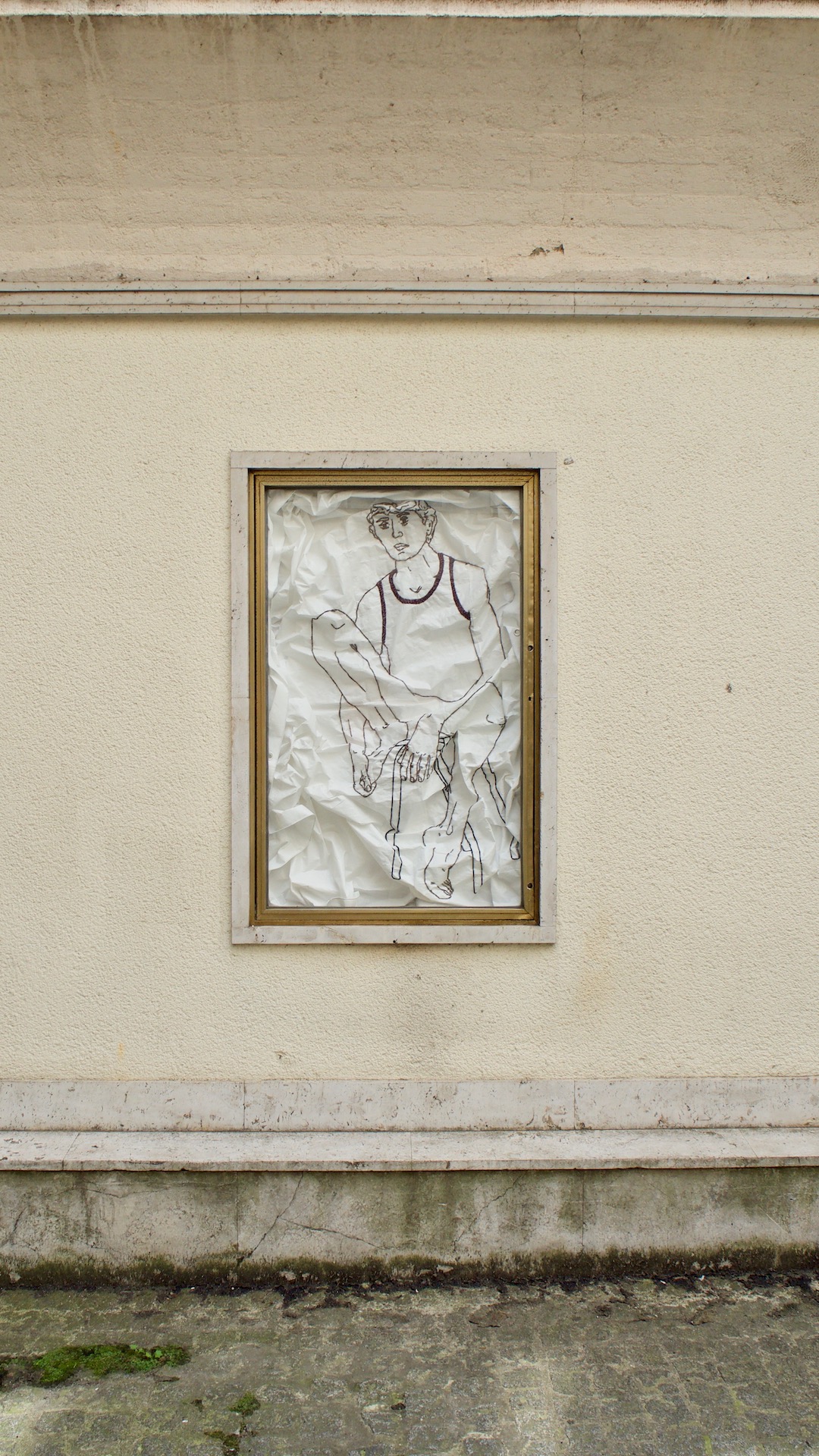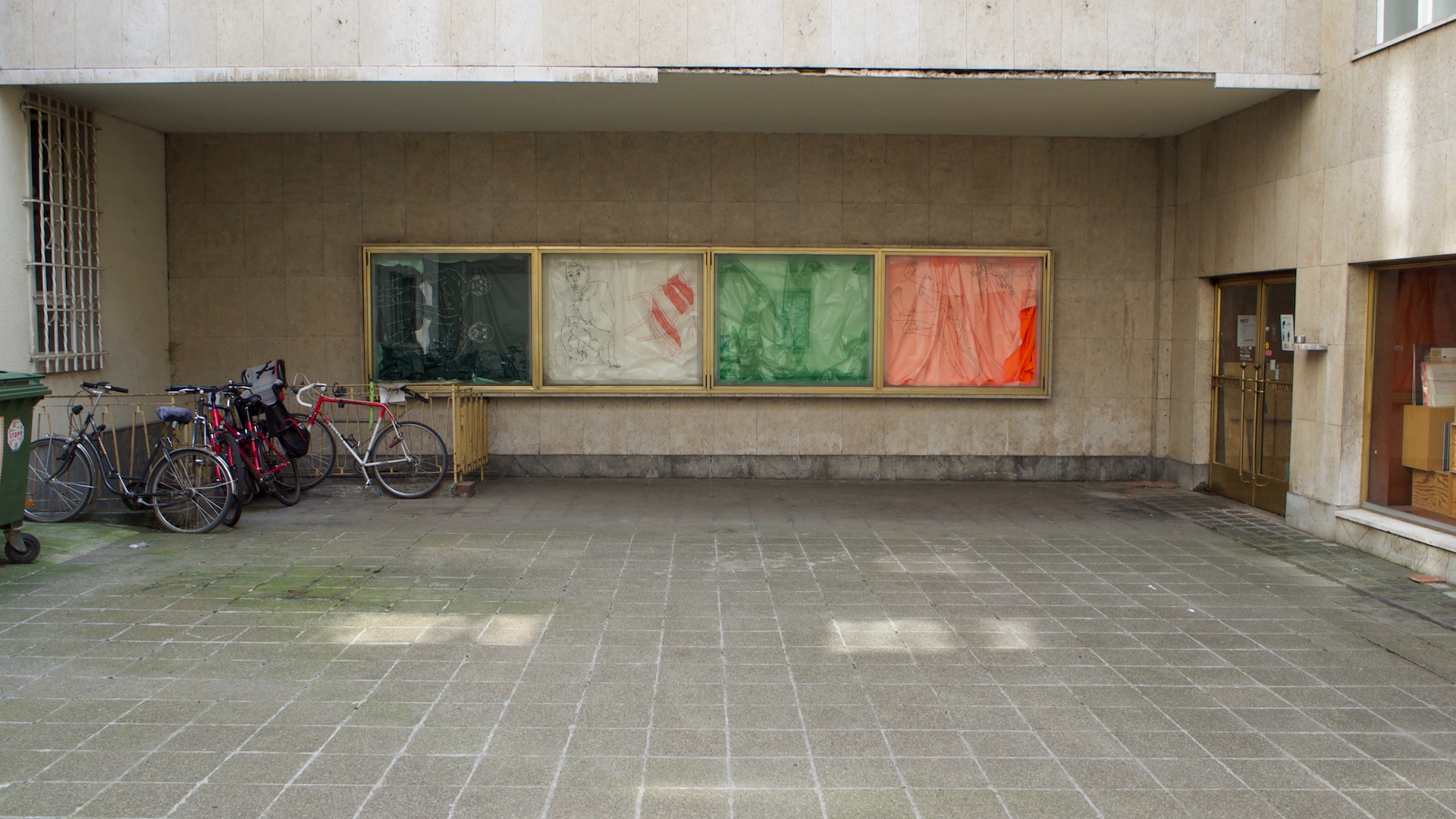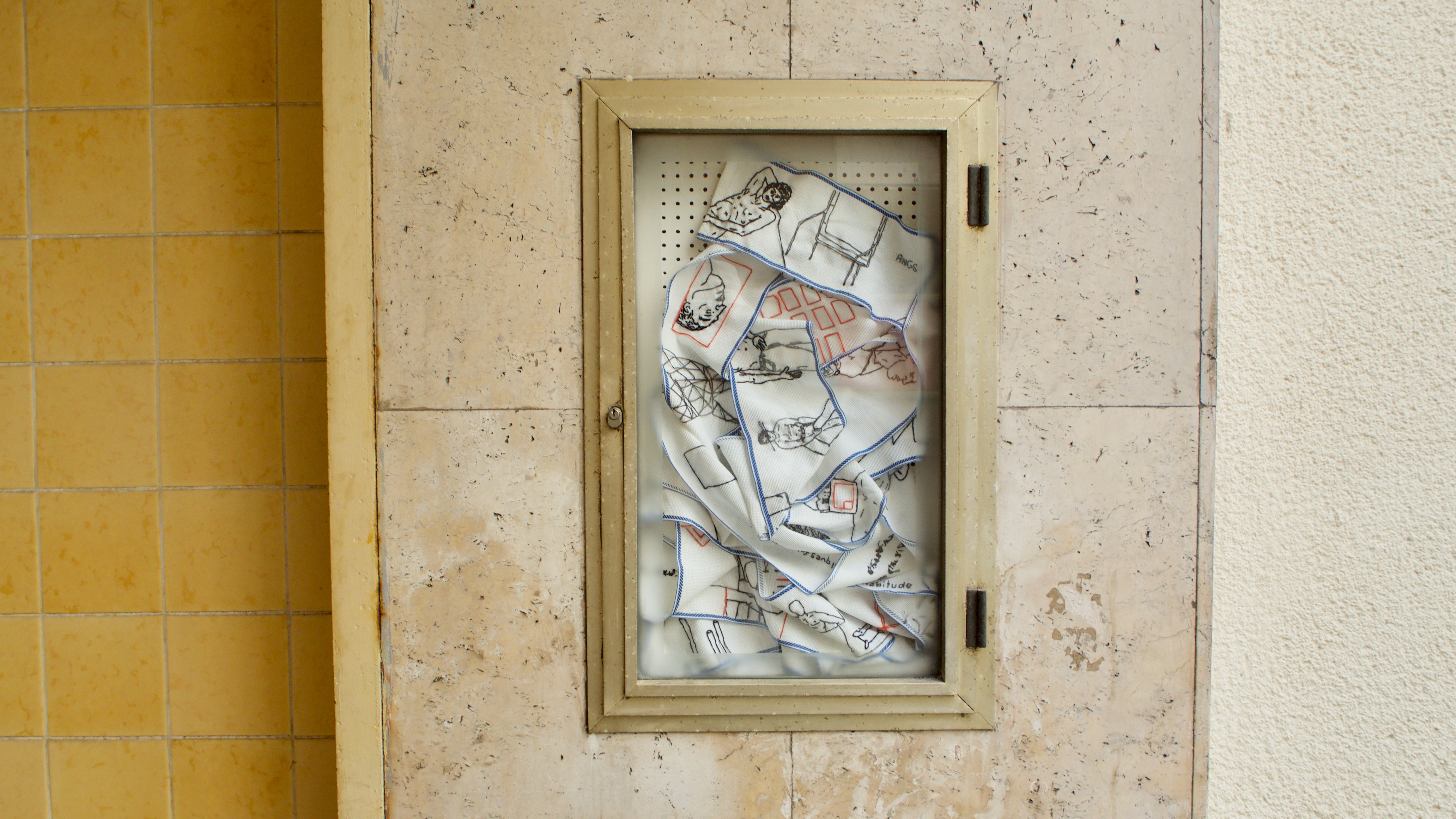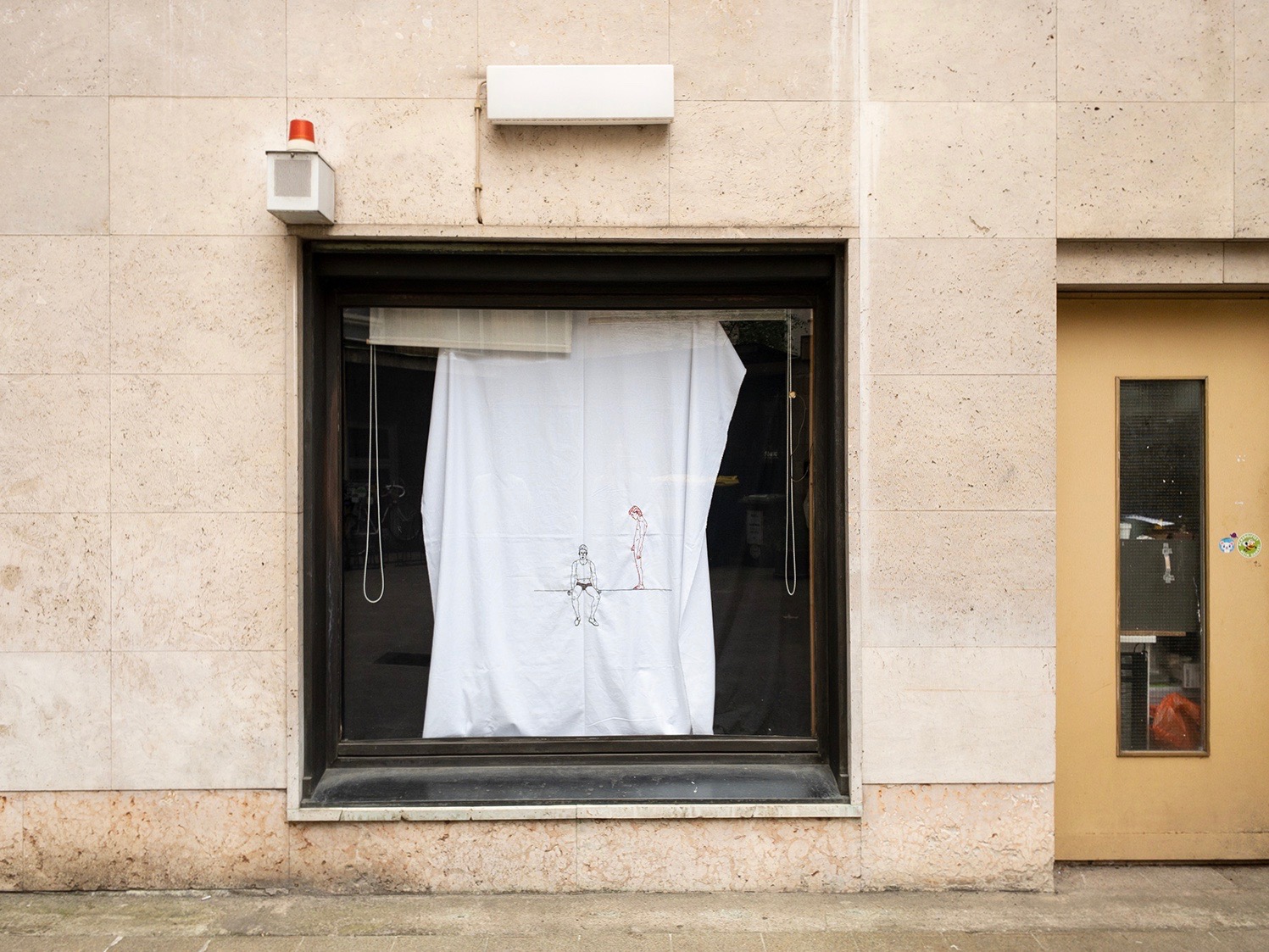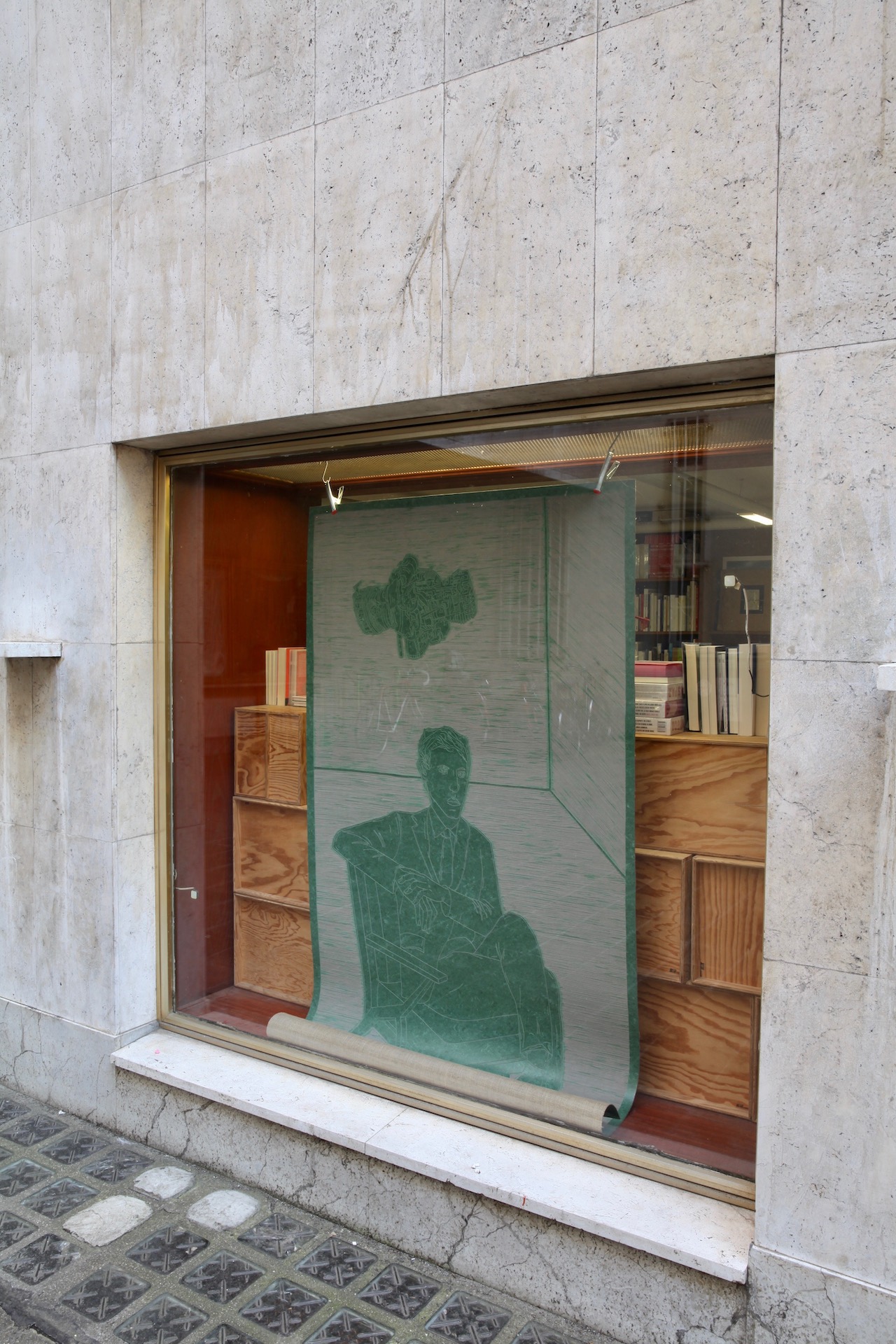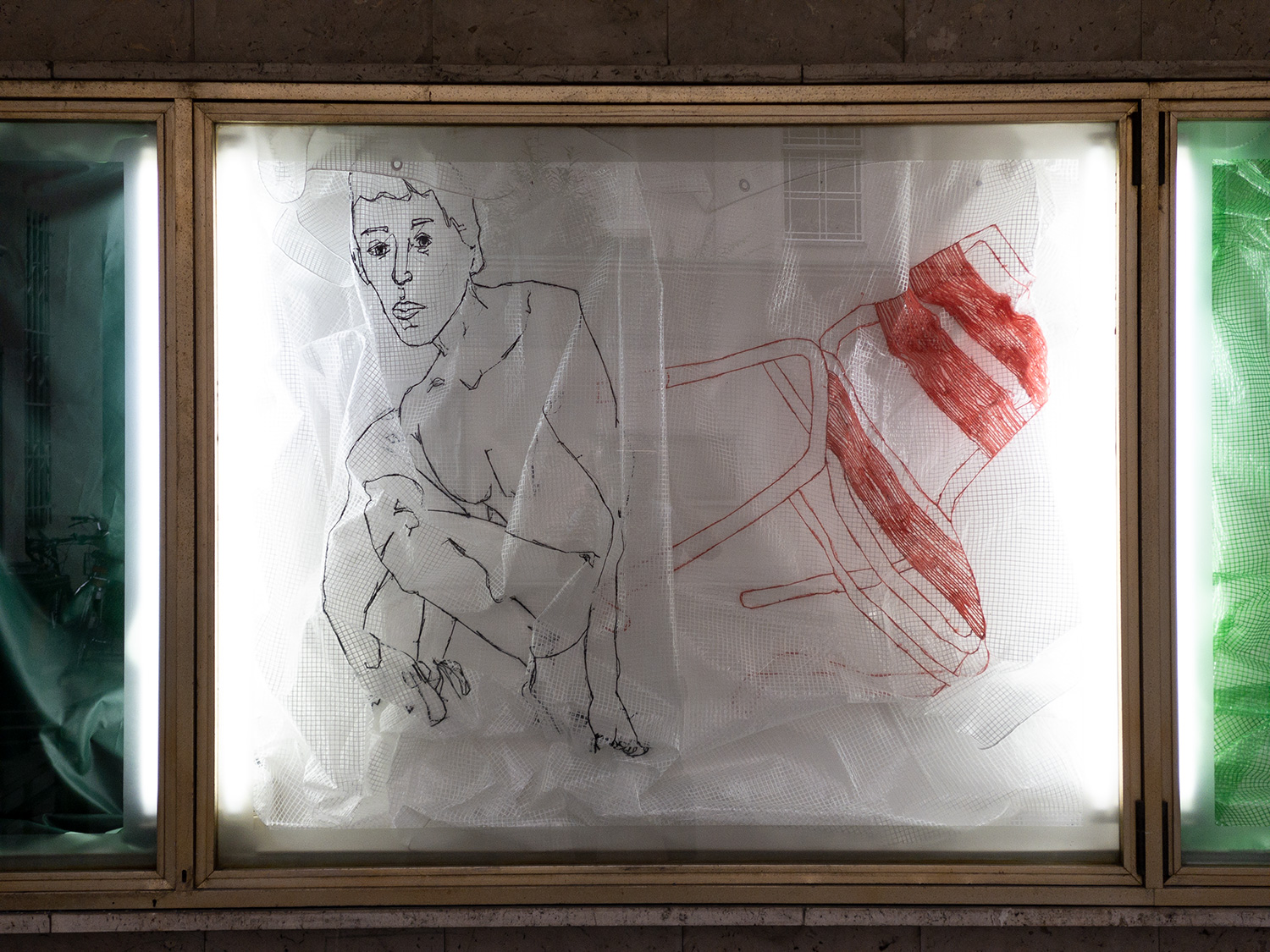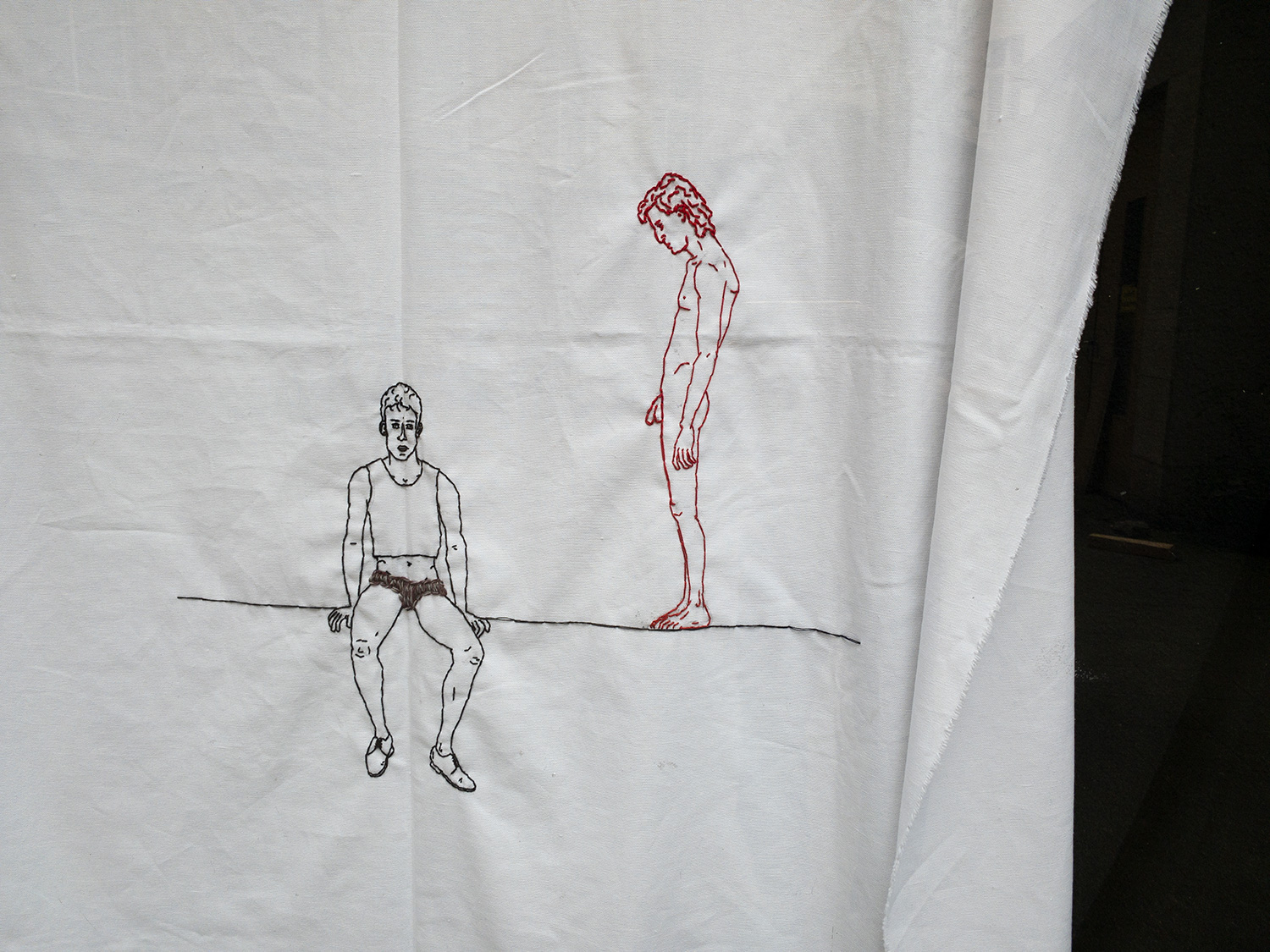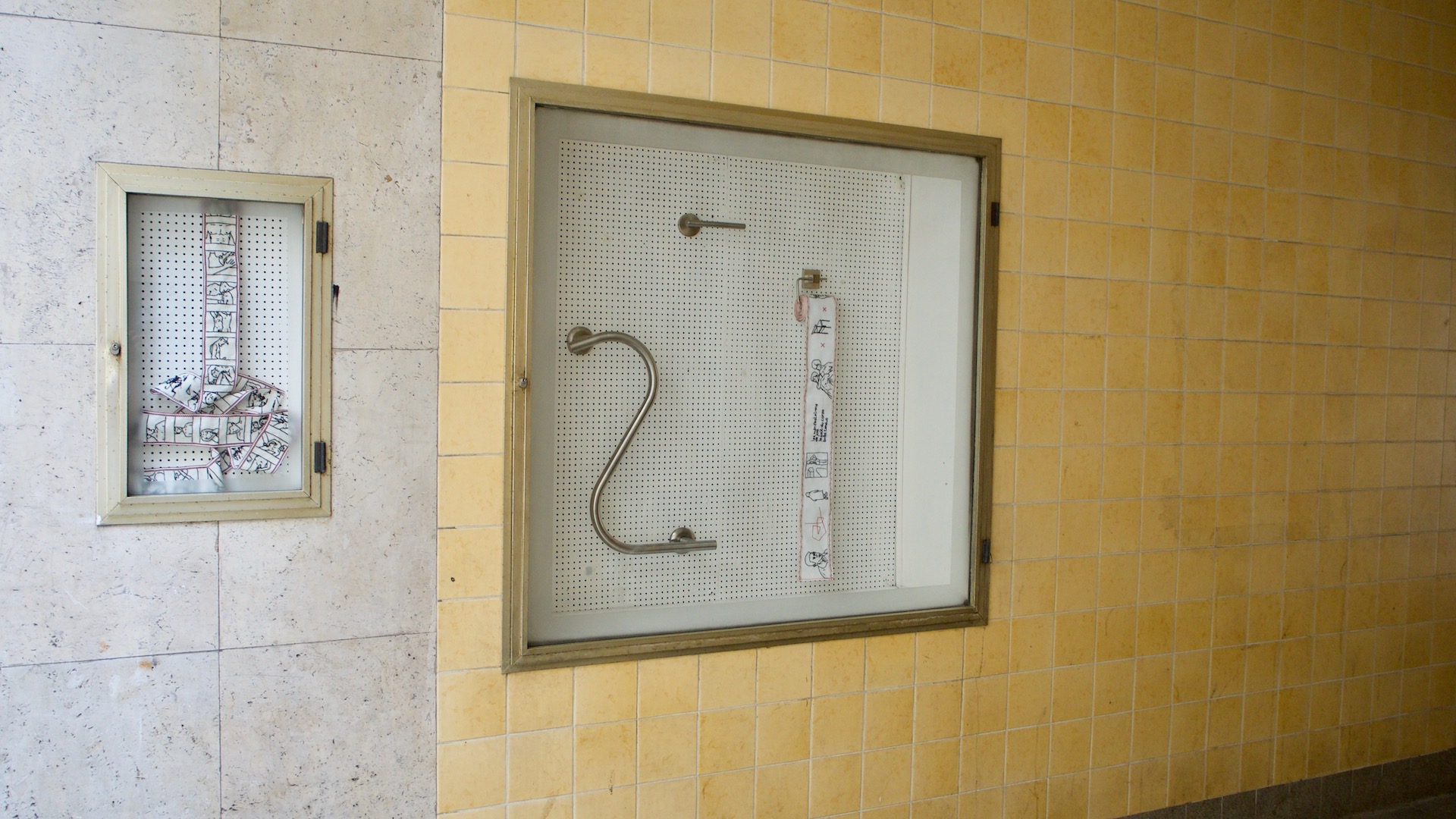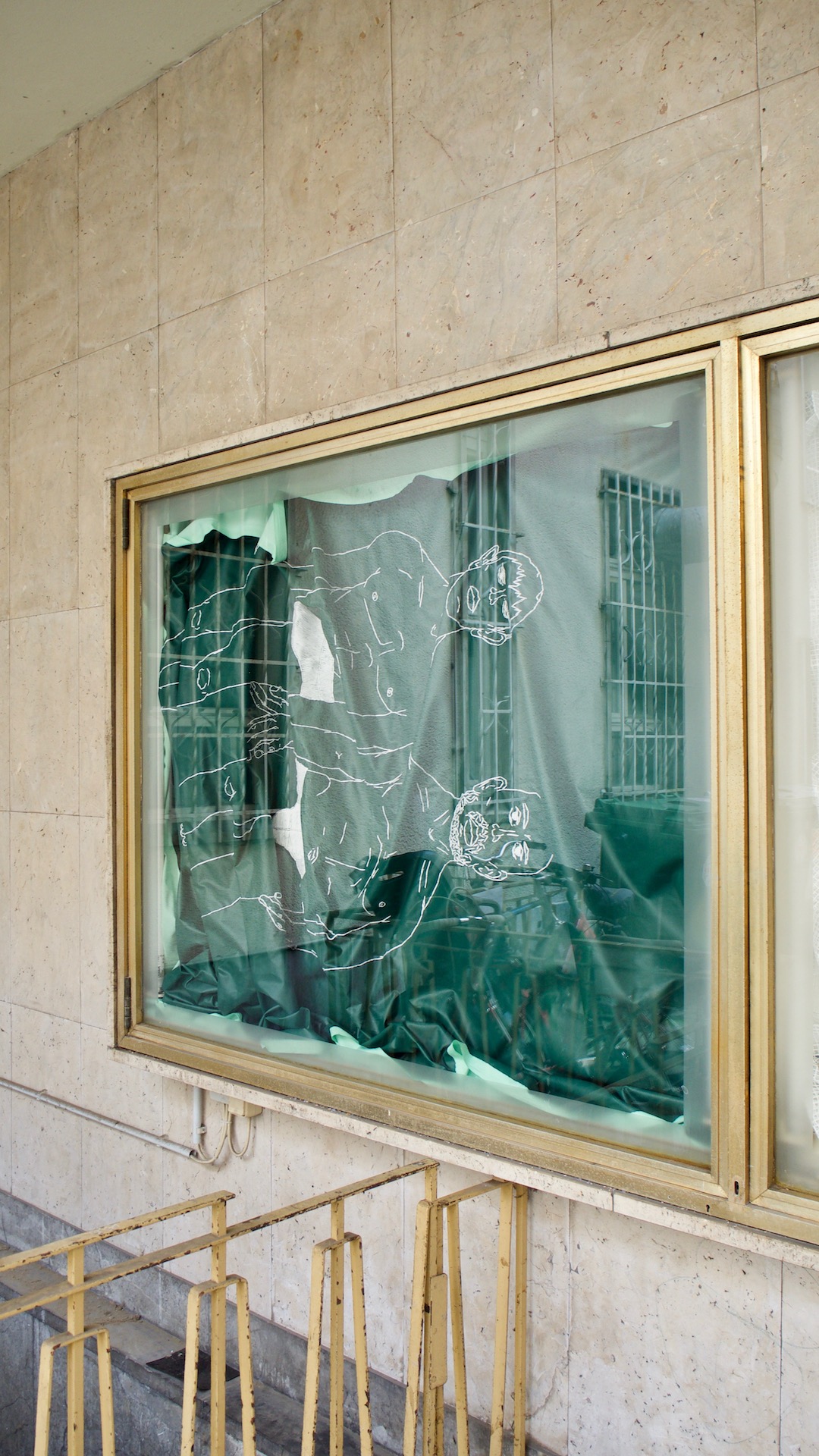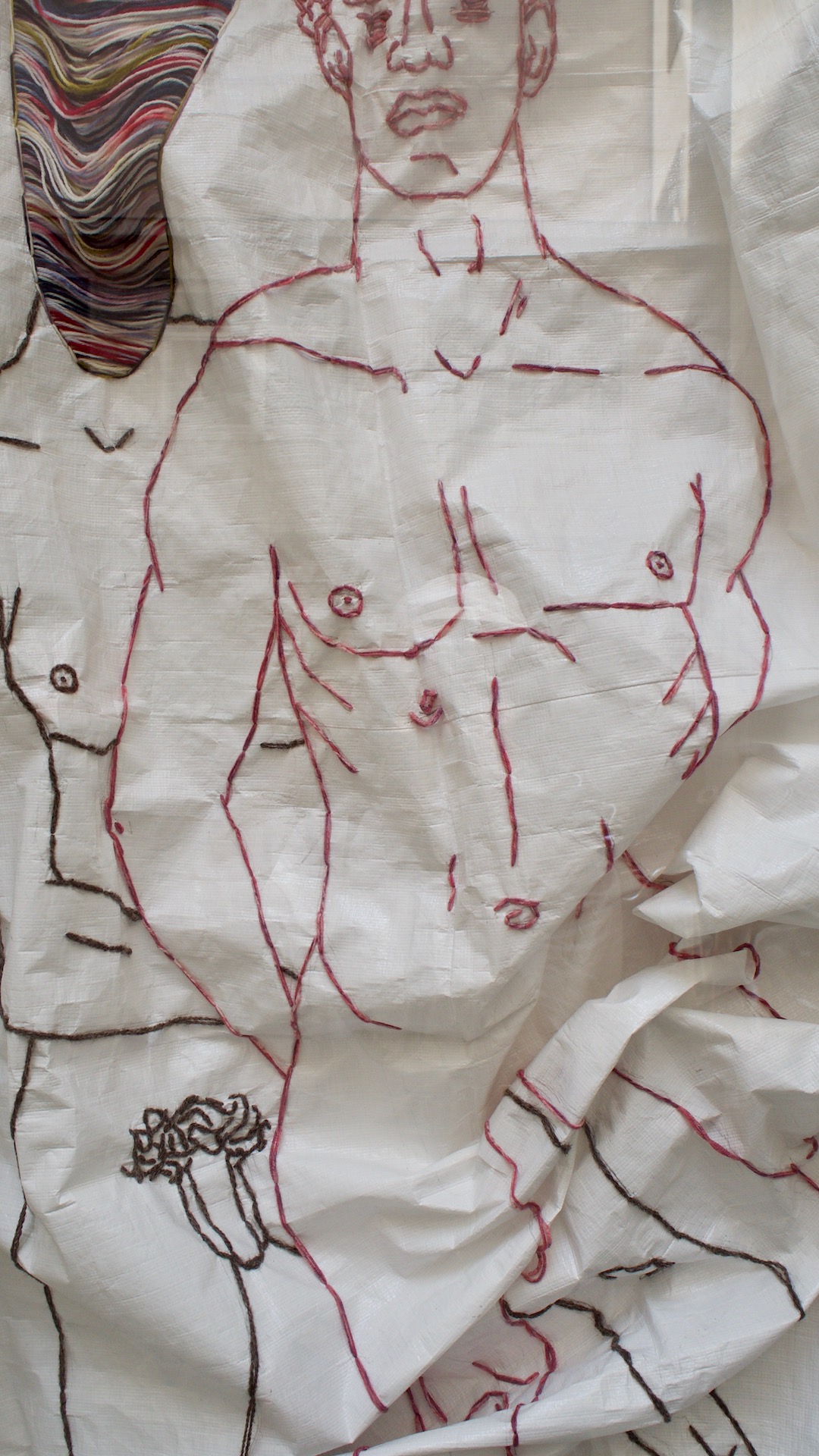 EN


In this exhibition, Joachim Perez confronts sexuality, desire and masculinity with the limits - physical, philosophical or simply set by space - of the environment around us.

Men have always depicted naked women. Joachim Perez took this observation as a starting point, appropriating a medium codified as feminine — embroidery — to depict male bodies. Working primarily with sewing and embroideries, he began to create large-scale installations that explore masculinity and sexuality in a defined space.

Perez presents a new series of embroideries at Motto, this time on tarpaulin. Limited to the gallery's glass cabinets, his embroideries stress a back and forth in his practice between the male body displayed in an unaffected manner and the constraints imposed by the space in which it is exhibited. Indeed, Perez's works speak of our gaze, tensions and the internal dialogue that results from the tendency to both desire and reject eroticism.

The partial unveiling of the works engages the visitor to develop a narrative aroused by the latent violence of bodies kept in glass cages.
FR


Pour cette exposition, Joachim Perez confronte la sexualité, le désir et la masculinité aux limites —physiques, philosophiques ou simplement fixées par l'espace — de l'environnement qui nous entoure. Il questionne consciemment les modèles traditionnels de la création artistique.

De tous temps, les hommes ont figuré des femmes nues. Partant de ce constat, Joachim Perez s'approprie un vecteur codifié comme féminin — la broderie — pour représenter des corps masculins. À partir de la couture et de la gravure, il s'est lancé dans la création d'installations grands formats qui explorent dans un espace défini les questions de la masculinité et de la sexualité.

Perez présente à Motto une nouvelle série de broderies, sur bâche cette fois. Confinées dans les vitrines de la galerie, ces oeuvres cristallisent une pratique axée sur un corps masculin exposé sans artifice, mais contraint par l'espace dans lequel il s'articule. De fait, ses œuvres parlent du va-et-vient de notre regard, des tensions dont il témoigne et du dialogue interne qui naît de l'inclination à en même temps chercher et rejeter l'érotisme.

Ainsi, le dévoilement partiel des œuvres invite le regardeur à construire le récit d'un éveil sensuel mû par la violence latente des corps enfermés dans des cages de verre.