Galerie du Griffon - Hier gibt's alles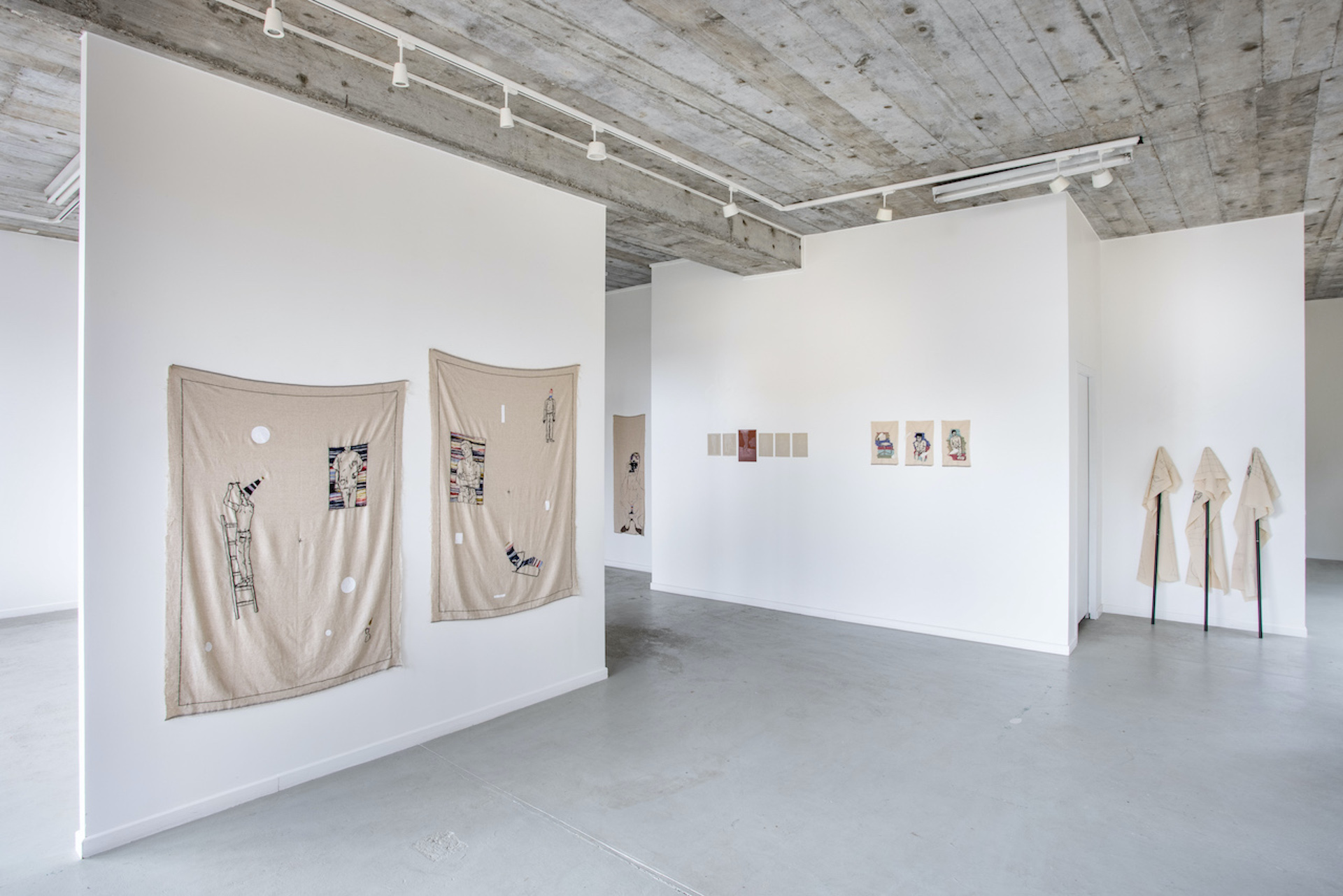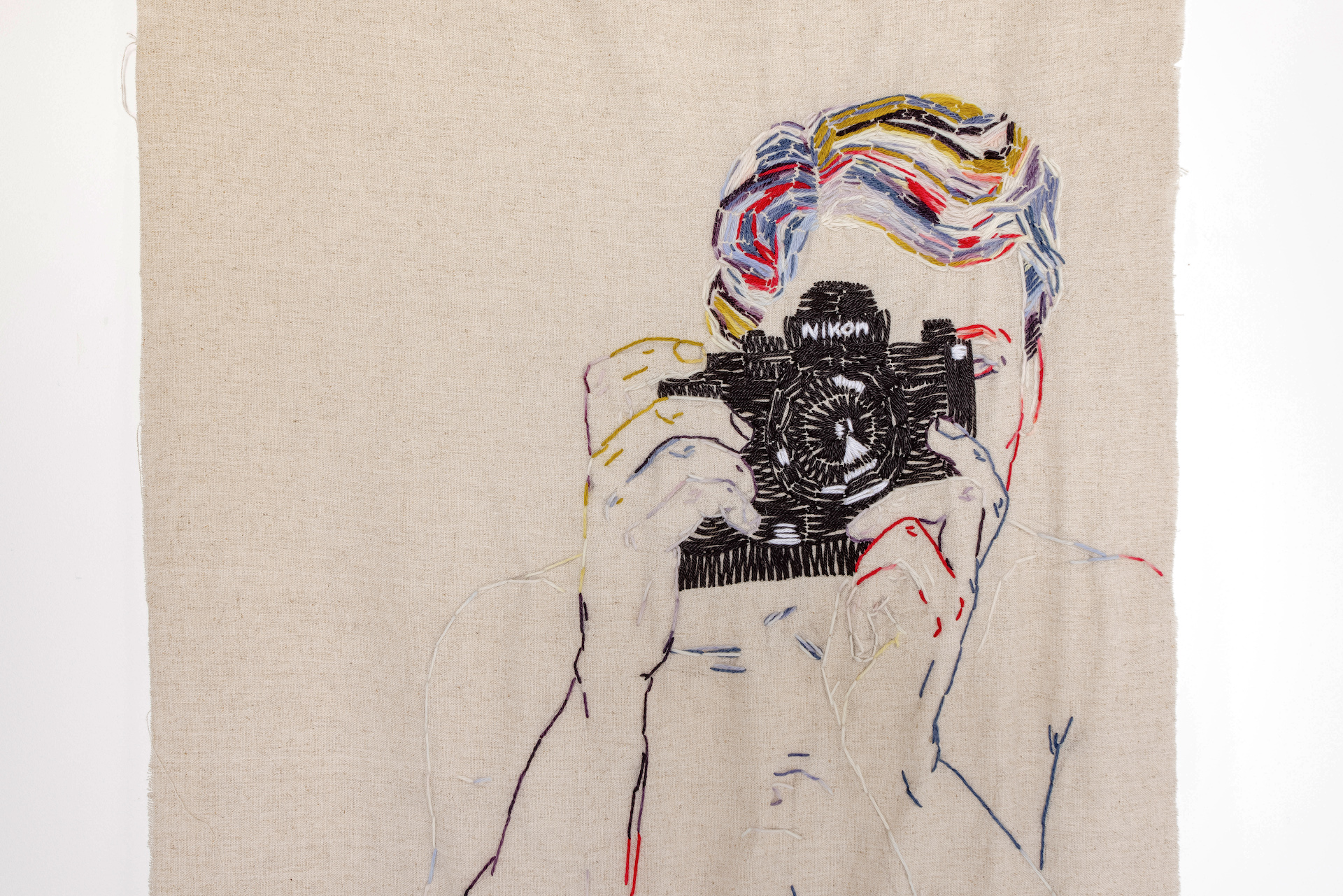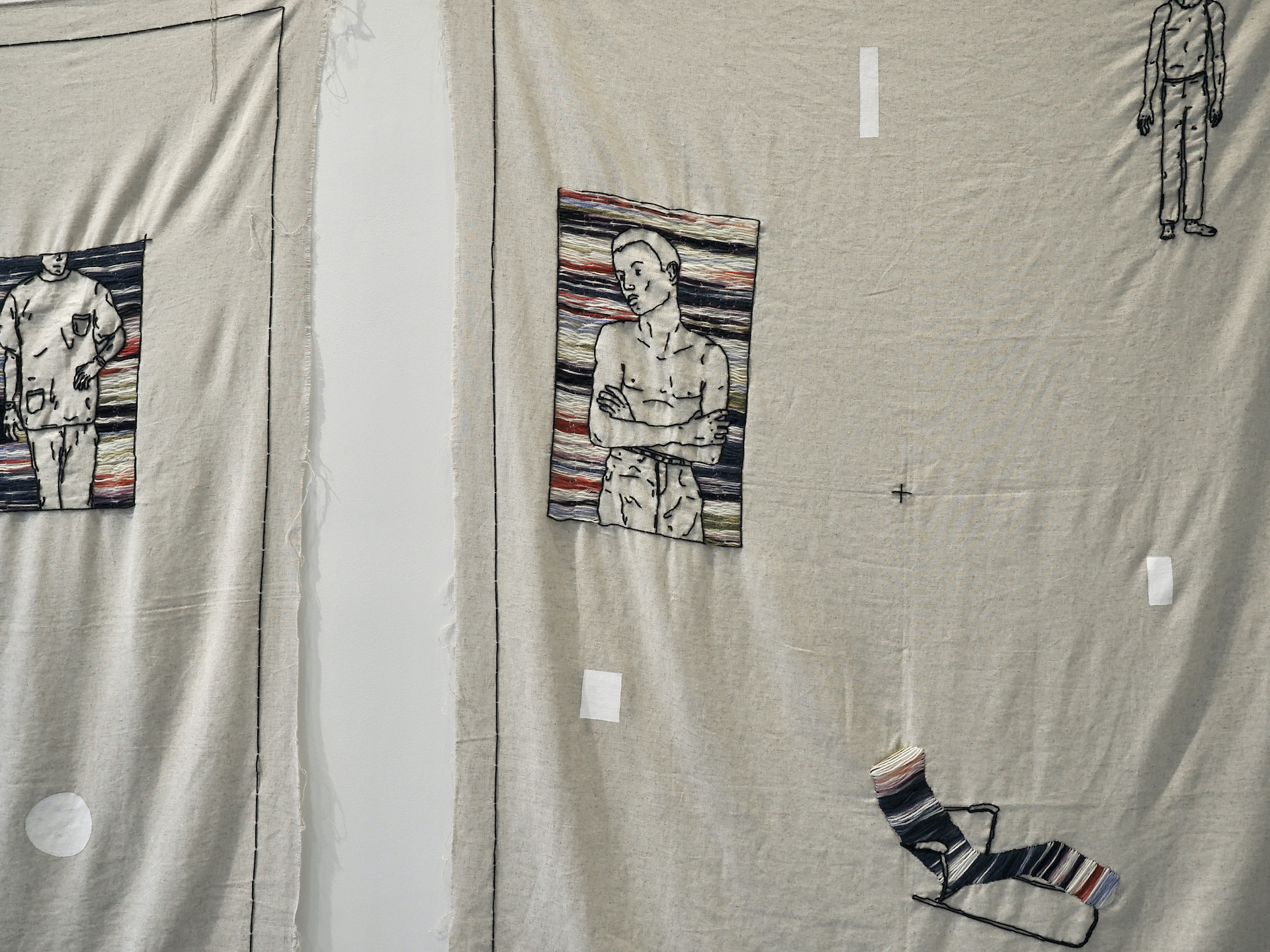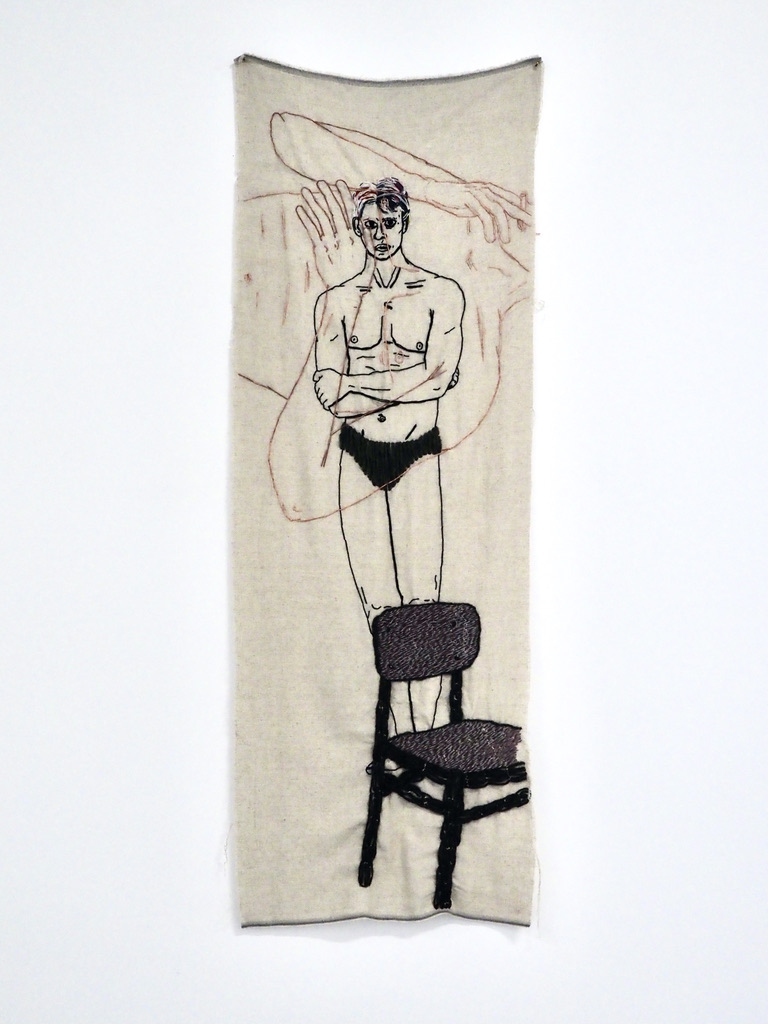 FR
Au travers de l'exposition Hier gibts alles, Joachim Perez ouvre de nouvelles perspectives narratives en juxtaposant broderies et linogravures. Intéressé par les rapports entre le désir et le corps, les œuvres présentées à la Galerie du Griffon sont construites sur fond d'iconographies religieuses. Ce faisant, l'artiste invite divers protagonistes à se faire face sur ses tissus. Les récits qui naissent de ces superpositions d'images et d'assemblages inattendus entre mobilier, objets, autoportraits et corps en tous genres suggèrent des instants de vie et propose au regardeur une reflexion sur le désir.

En jouant avec la taille de ses personnages, passant de tailles humaines à miniatures, Joachim Perez se libère de certaines contraines physique pour que notre rapport avec le monde soit flouté et que la poésie de ses œuvres passe au premier plan.
Par une appropriation de différentes techniques de broderie et de gravure, l'artiste parvient à jouer avec les codes classiques tout en y mêlant une scénographie contemporaine qui leur donne une présence unique.


EN

In the exhibition Hier gibts alles, Joachim Perez proposes new narrative by juxtaposing embroideries and linocuts. Interested in the relationship between the body and desire, the works presented at the Galerie du Griffon are built on a religious iconography. In doing so, the artist invites various protagonists to face each other on his textiles. The stories that arise from these superimposed images and unexpected assemblages of furnitures, objects, self-portraits and bodies of all kinds, suggest glimpses of life and offer the viewer a reflection on desire.

By playing with the dimensions of his characters, going from human sizes to miniatures, Joachim Perez frees himself from certain physical constraints in order to blur our perspective with the world so that the poetry of his works comes to the fore. By appropriating different embroidery and engraving techniques, the artist plays the classical codes while using a contemporary scenography to give his work a unique presence.