Cazul 101 - Show me a better way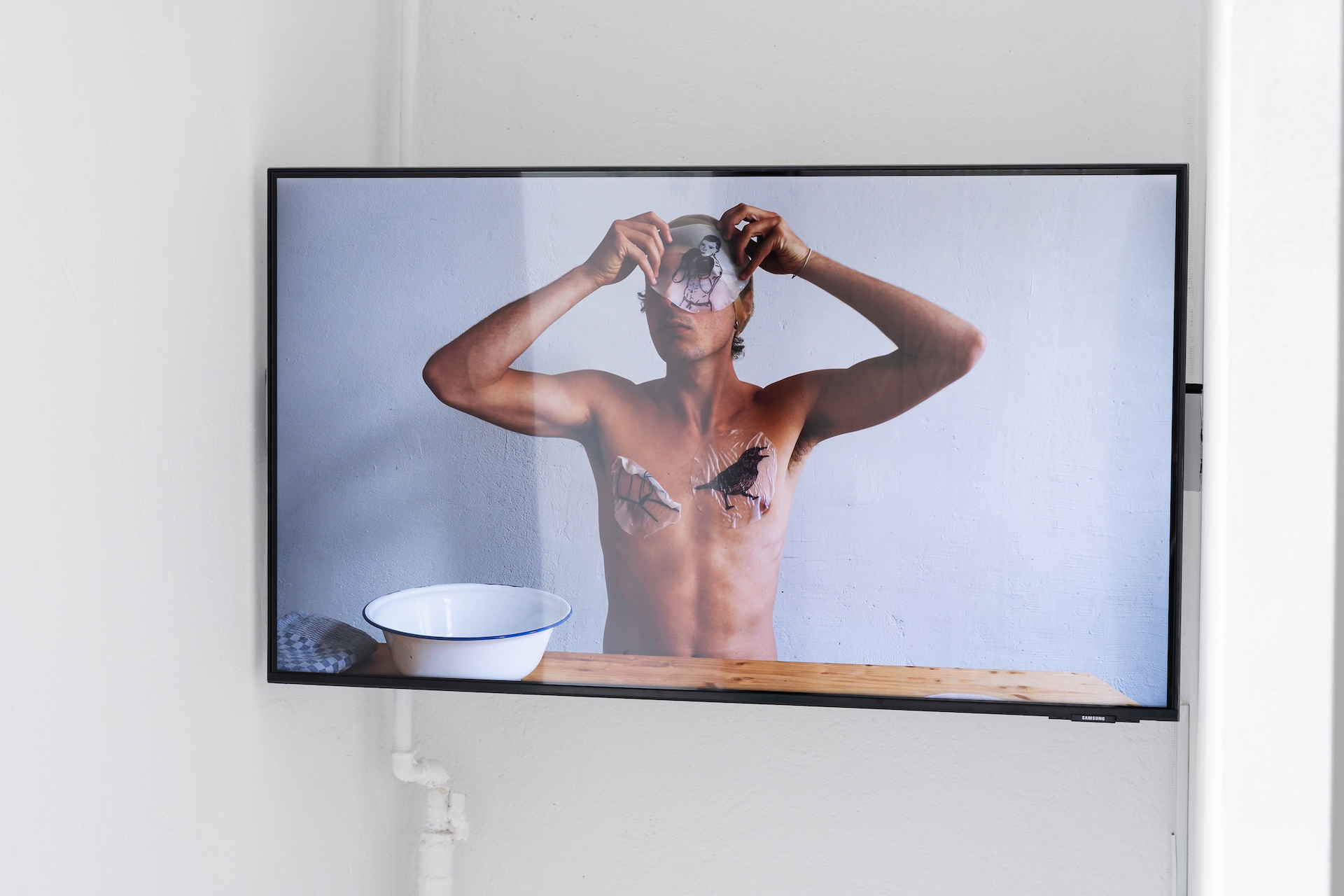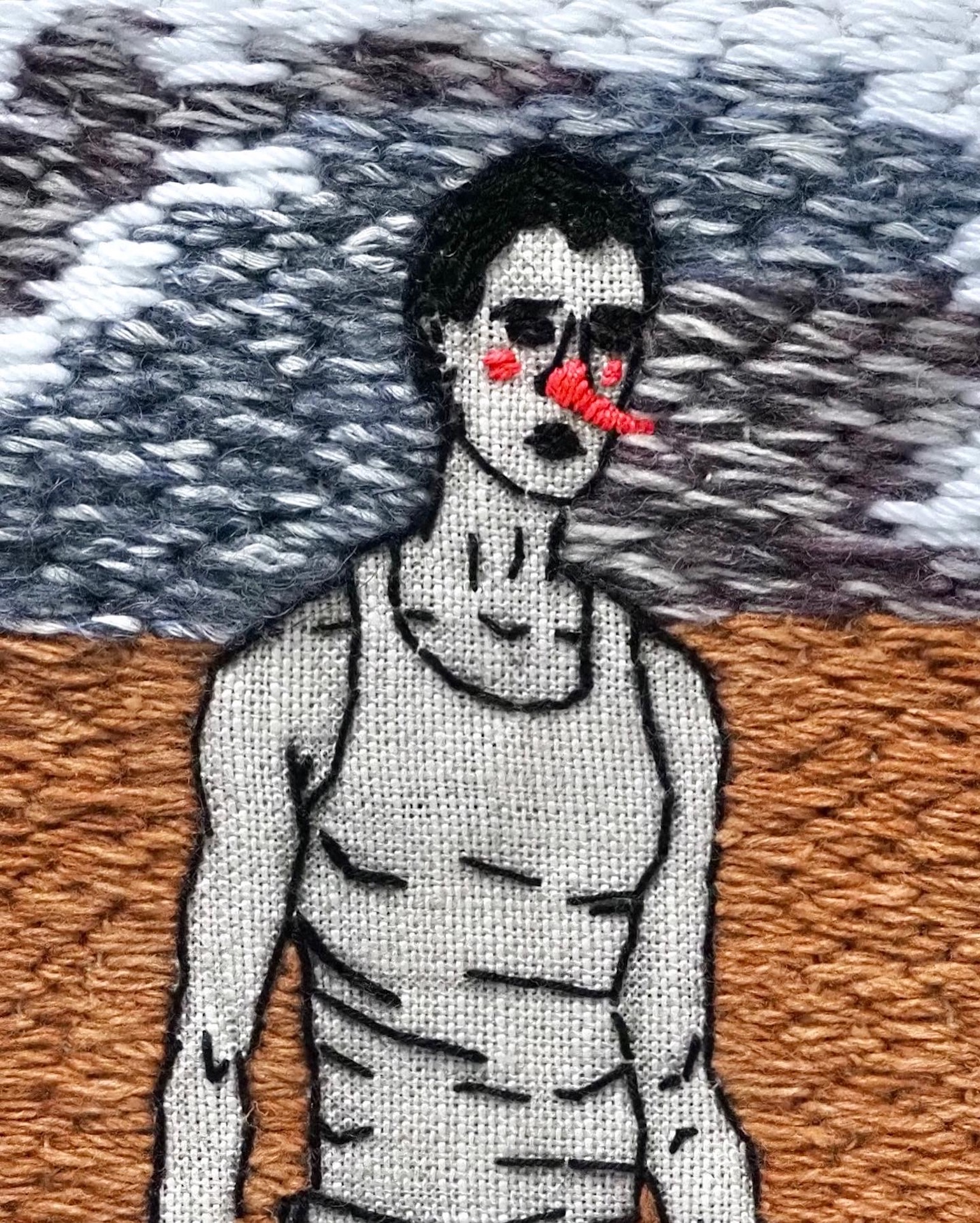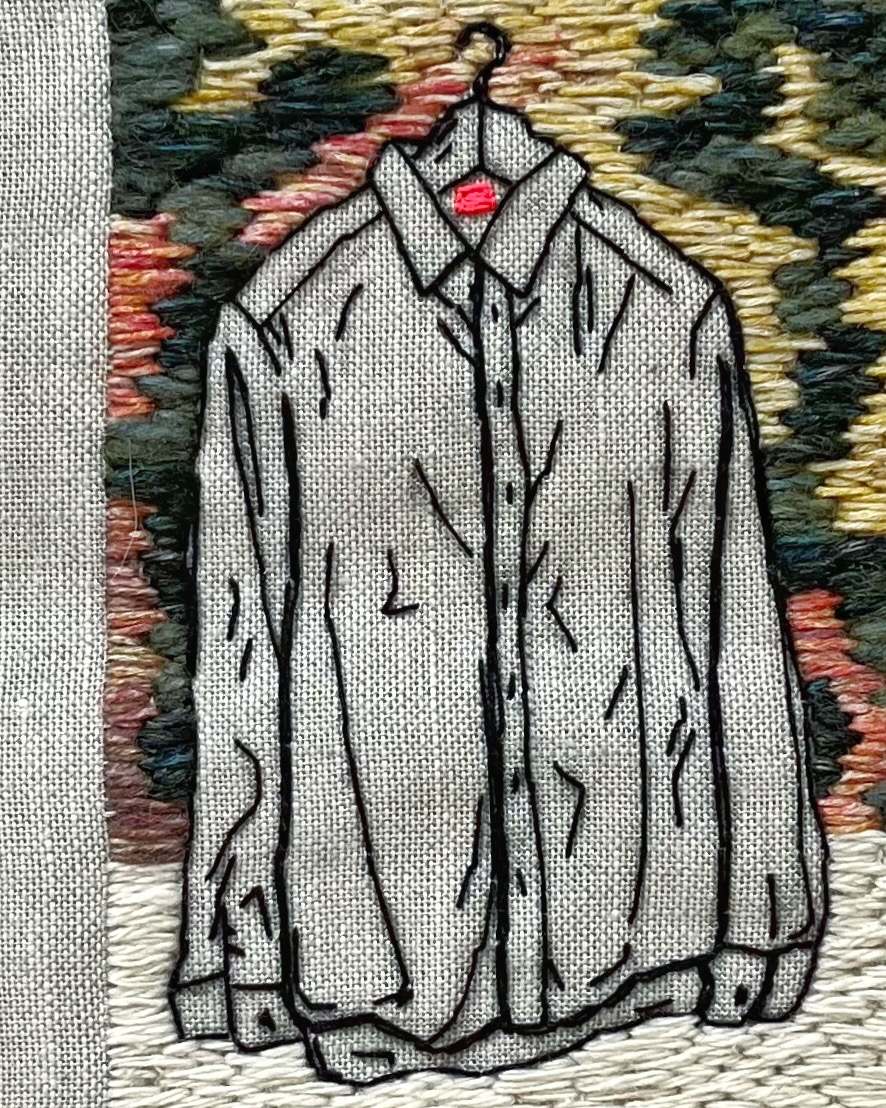 EN


The exhibition SHOW ME A BETTER WAY, presents a new series of embroidery, lino work and a video installation made for Cazul 101. Joachim Perez creates poetic scenarios that focus on social and historical issues as well as his personal environment. His work revolves around everyday objects and situations while exploring spaces between identity, desire and memory. Perez is attentive to the shifts and distortions that arise from working with embroidery while inviting the viewer to lose himself in the layers of fabric and wool. His work points to the materiality itself, which becomes part of the subject. He creates what he calls "Sequences", in which he assigns a particular dimension and medium that generates a uniformity and provides a certain symmetry in space : Pink Dot (2022) or Keyhole (2022)

The male body features prominently in Joachim Perez's work, not only as a subject matter but also as an object that he approaches with a critical perspective. The different images express their own inner narratives with a playful erotic undertone while the performative elements such as Rice stories (2022) or Journal n.4 (2021) are about reclaiming his own trauma and intimacy by immerses himself in the medium before resurfacing. Perez sorts these images into his own visual world and thus enables new ways of looking at everyday subjects. He absorbs what is happening in the outside world, and filter it though his artistic means, be it video, sculpture, textile or performance.

On one hand he is adding material (embroidery, textile work) and on the other he is subtracting (linocut). He describes it as a repeated production under altered conditions. Taking space in the gallery from the walls to the floor using sculptural propositions between form, media and sound, his embroideries take our immediate surroundings and reframes it in two distinct landscapes: an oneiric one where only the horizon is visible and the subject appears in a state of suspension and a claustrophobic one where the subject seems to be cornered between two walls. The embroideries are at eye level as he insists on the possibility of an exchange of gaze between the subject and the viewer, while some lino works are on the floor in order to blurs the boundaries of traditional exhibition space and increase the intensity of what is depicted. Finally the sounds of birds coming from the video inhabit the gallery and offers an escape into a possible outdoor.